INTEGRATED BI
Powerful Dashboards integrated in State of the Art Business Intelligence Software
WEB PORTALS & APIs
Integrated APIs with Xero, Moodle, Zoho CRM and ENROLpro Web Portals for Sales, Tutors, Students, Agents & Employers
REPORT WIZARD
Integrated Reporting capabilities with built in Report Designer and Excel integration
Why choose ENROLpro?
Our success of more than 20 years comes as a response to our dedication and passion for perfection. Our team has extensive experience in the New Zealand Tertiary Education Sector as well as with Software development of client-server applications and web solutions. Through our Bureau Services we learn the challenges faced by New Zealand TEOs and find solutions within ENROLpro. Our system is constantly evolving to comply with audits and internal reporting as well as NZQA, TEC & MOE certifications.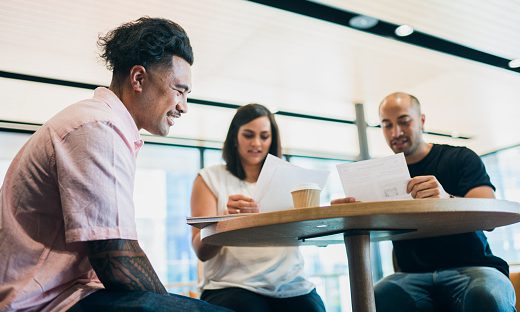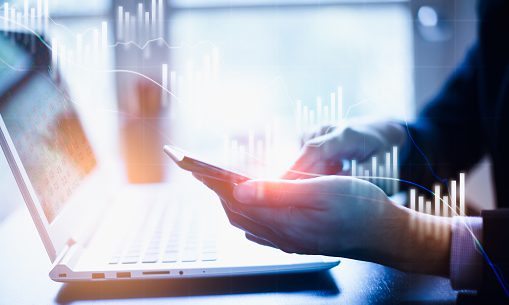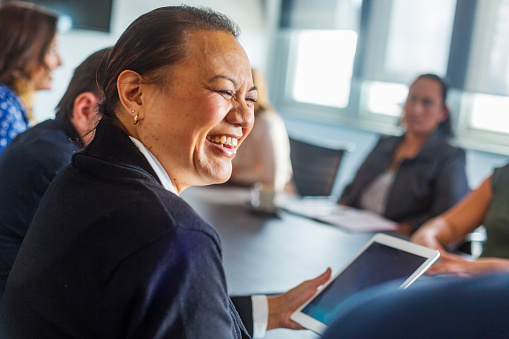 100% New Zealand made
ENROLpro is proudly 100% New Zealand owned and operated. The software was developed in 1999 by Z&M numerics Limited, for New Zealand Tertiary Education Organisations.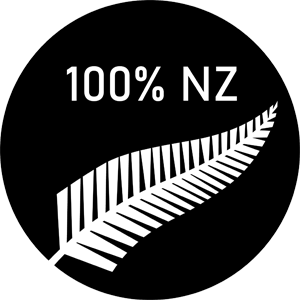 Government & other agencies

NSI & UIP
ENROLpro is Certified by the Ministry of Education to interface with the National Student Index database system (NSI) both via REST and Batch interfaces. Certified also by MOE to interface with UIP (Unfunded Interational Providers) via APIs.

SDR, FEES FREE & EPIs
Certified by the Tertiary Education Commission TEC for Single Data Returns – SDRs. ENROLpro also generates Educational Performance Indicators EPIs and fees free reports for TEC.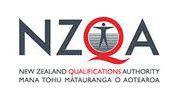 UNITS & NZ CERTIFICATES
With ENROLpro users can report the achievemnet of Unit Standards and request of NZ Certificates via a batch interface with NZQA. Templates to print the New Zealand Certificates are easily customisable by the user.

LITERACY NUMERACY ASSESSMENT
Import/Export interface to export student's data to be imported in LNAAT. Test results are then exported from LNAAT and imported in ENROLpro.

PUBLIC TRUST
Import/export interface with Public Trust to export fees and student's data and import forthnightly payments received and allocate the amount againts to students in ENROLpro

STUDENTS ONLINE VISA RENEWAL
Export student visa details and submit the batch to Immigration New Zealand to assist students with visa renewal process directly from ENROLpro.
Our commitment
Our commitment to clients goes beyond their expectations. We walk the extra mile to ensure client satisfaction for both products and services. As users of ENROLpro, we understand provider needs and software expectations at all levels. As developers and owners of the software package, we give full attention to detail to guarantee a product that is easy to use and operate. Our help desk is attended directly by our friendly team of developers who are passionate about their product and committed to client satisfaction.
BUSINESS INTELLIGENCE
State of the Art graphical presentation of live data for enrolment counts by ethnic groups (Maori, Pasifica and others) as well as by Age, Gender, Programme, Campus and much more. Live calculations of EFTS consumption by funding, programme, campus for the past 3 years.
MODULES & REPORTS
From pre-enrolment through to graduation ENROLpro has a solution for any size TEO. Choose from the Basic enrolment module and add Attendance, Assessments, NZQA, Fees & Public Trust, SDR, UIP, LNAAT and Time Table. The Basic module brings EPIs, statistics and KPI reports.
WEB PORTALS
Connected to the main ENROLpro system are powerful Web portals which enable web access to marketers and tutors to manage enquiries and students all connected to the main ENROLpro system. Students can access their results and attendance online via the Students Portal.
APIs
We use the Application Programming Interface (API) technology to enable other applications (such as CRM and LMS) to interact with ENROLpro via a secure login. Connect your "Contact us" and "Enrol Now" pages from your Website to ENROLpro and never miss a sale. Latest development includes API integration with Xero accounting.
ENROLpro Modules
With 14 modules to choose from there is a solution for any size TEO and any budget.
♦ Basic: From enquiry to graduation and reporting
♦ NZQA: Electronic reporting of unit standards & certificates to NZQA
♦ SDR: Single Data Return for funded TEOs, certified by TEC since 2000
♦ UIP: Unfunded International Providers, certified by MOE for reporting of enrolments and calculation of the Export Education Levy (EEL)
♦ EFTS: Forecast wizard to assist with intake projections for funded TEOs
♦ Attendance: Daily and weekly percentage of attendance per student integrated with travel allowance (ASB, BNZ & Westpac)
♦ NSI: Certified by MOE for REST and Batch interfaces so search, update and insert National Student Numbers directly from ENROLpro
♦ International: Integrated Agents and Homestays databases for TEOs with international students
♦ Fees & Public Trust: Integrated accounts receivable and fees free calculations includes electronic reporting to Public Trust
♦ Employers & Job Placement: Add employers and link students to employers – On job/Off job. Follow up job placement for individual students in a class.
♦ Document Centre: Upload and access student's files
♦ Academic: Assessment marks and grades with final transcript
♦ LNAAT: Import/Export integrated with Literacy and Numeracy Adult Assessment Tool system
♦ INZ: Immigration New Zealand interface, offers international student and easy way to renew their visas via ENROLpro and INZ's Students Online system
♦ Business Intelligence: State of the art graphical presentation of enrolment data and overall statistics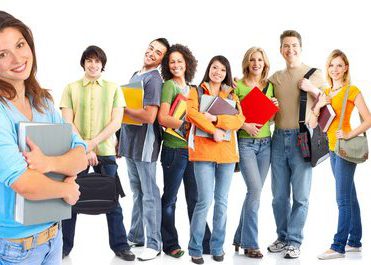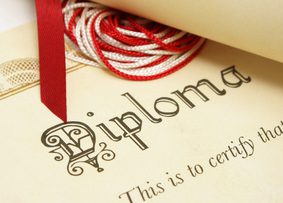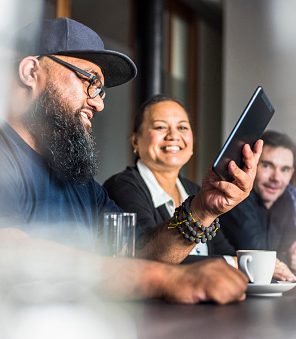 WEB PORTALS
Cloud users can connect their ENROLpro system with powerful web portals that access live data from ENROLpro and present it in easy to use web pages.
AVAILABLE WEB PORTALS
♦ Enquiry: Connect your Contact us page from your website with ENROLpro via API integration
♦ Enrolment: This portal enables the student to complete an online enrolment form
♦ Tutors: This portal enables tutors to access students via a webportal to record attendance, academic records, log book entries and more
♦ Students: This portal enables students to access their results, attendance and more
♦ Sales: This portal is linked to the pre-enrolment section of ENROLpro and enables sales person to record and follow up enquiries received all connected to the Agents database
♦ Agents: This portal enables Agent access to their students
♦ Employers: This portal enables access to Employers to view students linked to them and follow their progress
Training and Webinars
Our onsite training and Zoom webinars are very popular amongst all our users. It is an opportunity to get together and learn more about ENROLpro and new regulations across the sector.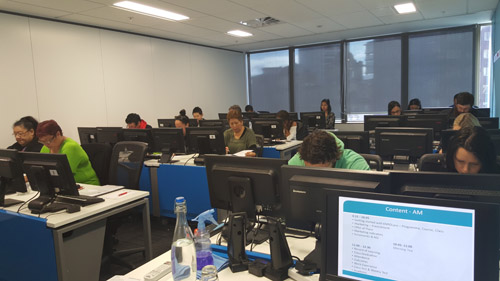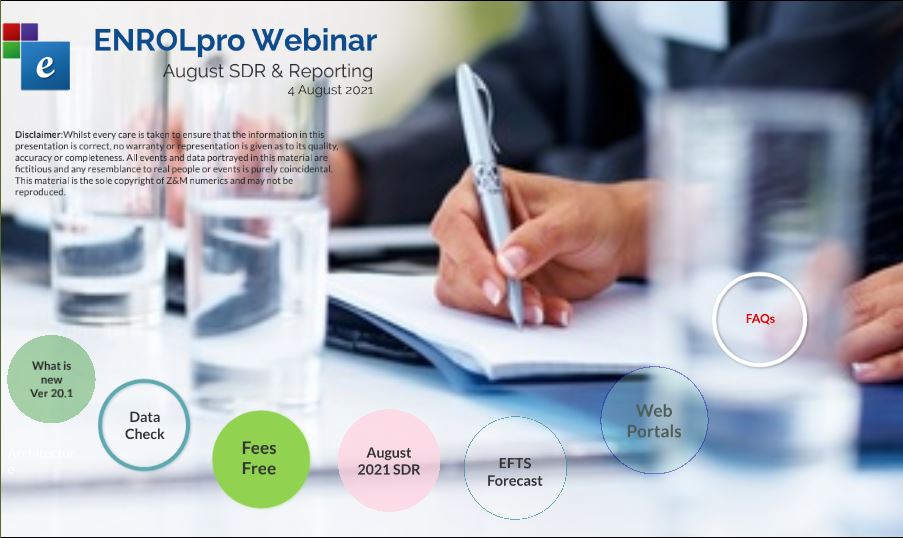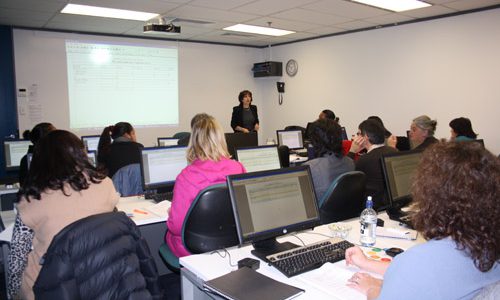 A few things we're great at
As developer and users of the ENROLpro software we underatand client's needs.


SUPPORT


We provide fast, friendly and reliable support to the ENROLpro system. Access to the online help system is available to all registered users.
CONSULTANCY SERVICES
Through our Bureau Services we work together with clients to assist them with SDR and UIP submissions as well as with TEC, MOE and NZQA reporting requirements.
UPGRADES
The ENROLpro software is constantly evolving to comply with TEOs internal reporting needs as well as with goverment reporting requirements.
Client Testimonials
Don't take our word for it – here's what our clients say:
Fantastic training and back up from all staff and always willing to answer questions. Easy to use system with intuitive interaction.
ENROLpro is a great product. Easy to install, use and maintain. This is exactly the type of Student Management System we were looking for to report to our stakeholders

Z&M numerics have been an excellent support service for our Institute. Thanks Maria and Zoran for truly top end support.
Maria & colleagues from Z&M have also achieved high financial gain for our Institute regarding SDR processing on our behalf.
I have found them to be up to speed in regards to any government changes…I am happy to make contact with them at any time and they respond very quickly.
Their customised ENROLpro software has also established confidence in our Institute's professional processes with TEC.